Automation
Process automation, revamping, SCADA, Historian
System selection, definition of the most reliable and efficient supervision – PLCs and field network topologies.
From our purchasing base, definition of the necessary hardware from renowned suppliers offering sustainable industrial solutions.
The functional study of the project is enriched by the various elements made available by the factory team: from the collection of process information to on-site surveys, including any manufacturer's documentation or diagram.
The analysis is then rendered in the form of a structured literal model of the basic study type, allowing understanding by the greatest number of stakeholders and thus ensuring the maximum number of contributions.
The cross-functionality of our IT, Elect. Auto allows us to support you in the deployment of your process automation and its intelligent management.
Our expertise:
Supervisions Intouch, WinCC, Induscreen, Monitor Pro,
Siemens, Scheider, Rockwell, Modicon PLCs,
Ethernet, Profibus, CAN, Modbus networks,
Specific HMI development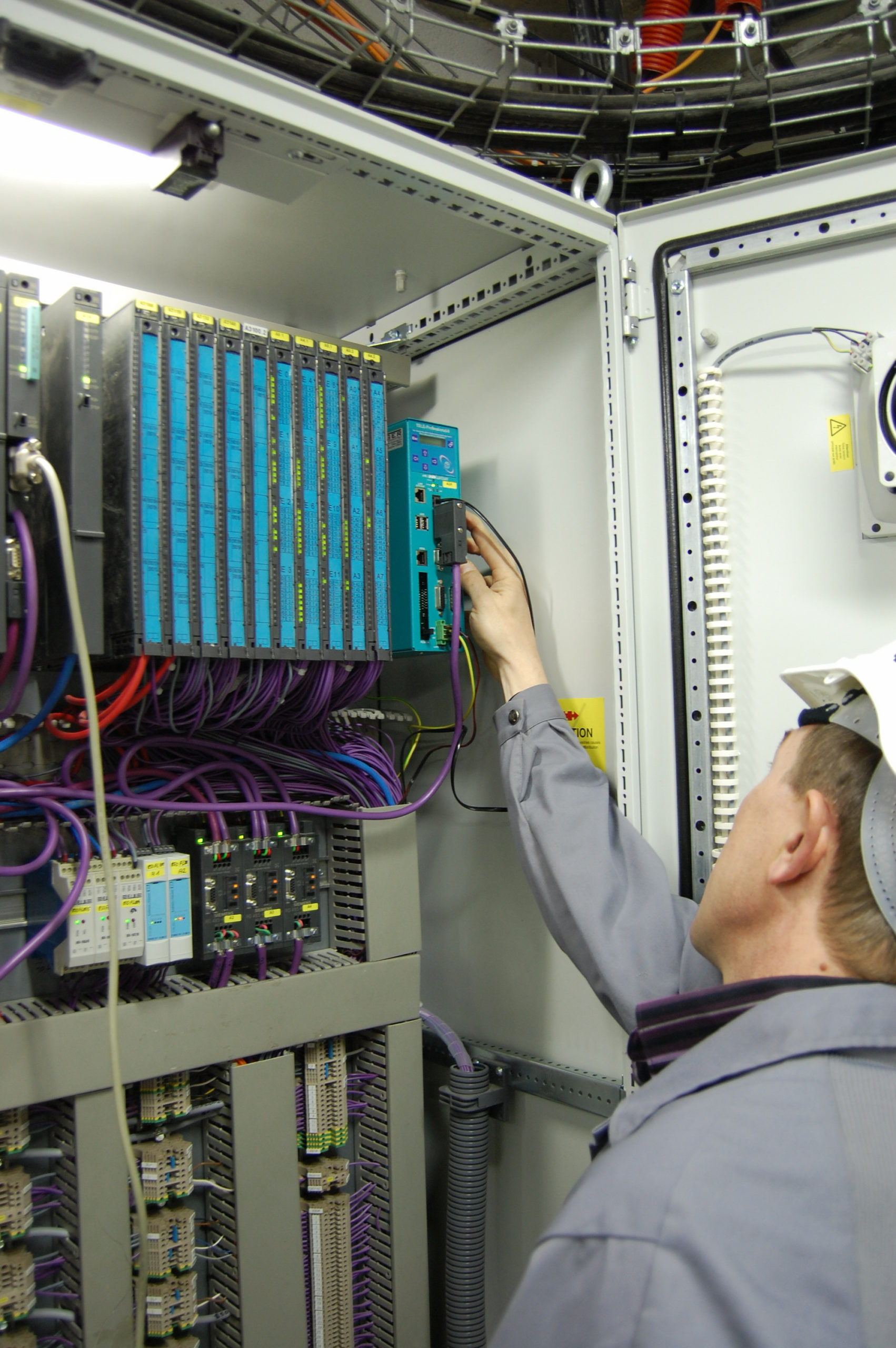 Conception
From the electrical studies, an Inputs / Outputs database is generated, to be then edited and organized according to codification and customer standards.
Definition of libraries (level 1 = programming blocks / level 2 = supervision) and structuring of the application for better reliability and maintainability.
Programming

Development of applications on the main ranges of programmable logic controllers or control systems (ABB, Alspa, Rockwell, Schneider, Siemens, etc.), on which we maintain privileged partnerships.
Development of supervision views in compliance with ergonomic rules, then animation for centralized driving assistance + management and rationalization of alarms.
Archiving of process data for historization, then definition and configuration of trend curves.
All our projects are fully tested and received on our development platforms, before being validated by an acceptance report.
Commissioning & support
Our development teams are also involved during on-site commissioning, thus making it possible to maintain optimal continuity from the design phase and ensure the best overall consistency.
We offer training sessions on site or on our premises, based on the systems implemented, which are focused on your specific projects and correspond to the needs of the various departments involved in the plant (operators, automation engineers, maintenance, etc.).
Technical assistance can also be offered at all levels of your project (audit, basic engineering, automation, regulation, optimization, etc.).