Data at the heart of your management
Capitalize on all production data by making the link with the information system that makes up the company (ERP, quality, third-party software: WMS, CMMS, weighing, etc.)
From raw PLC data to the daily production report, including "real-time" dash-boarding.
Production activity management
Analyze and optimize performance with our comprehensive industrial information system.
A decision-making support tool for the daily operation of the plant and for medium and long-term developments: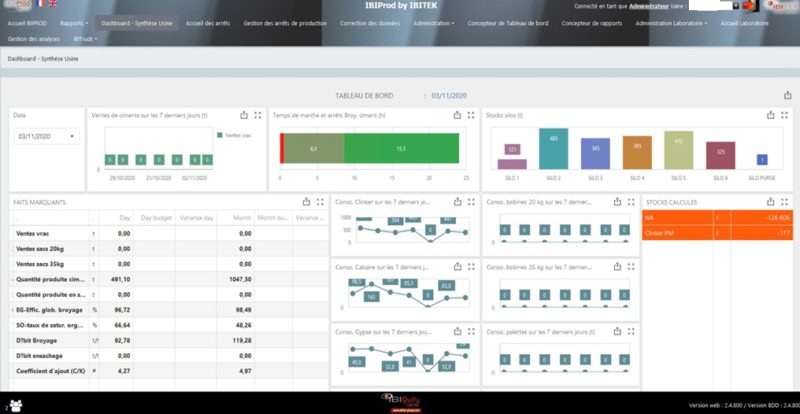 ANIMATION OF DAILY PRODUCTION MEETINGS

IDENTIFY THE PERFORMANCE LEVERS

CLEARING OF MAINTENANCE OPTIMIZATION AXIS

PROCESS OPTIMIZATION AXIS CLEARANCE

IDENTIFICATION OF AREAS FOR IMPROVING QUALITY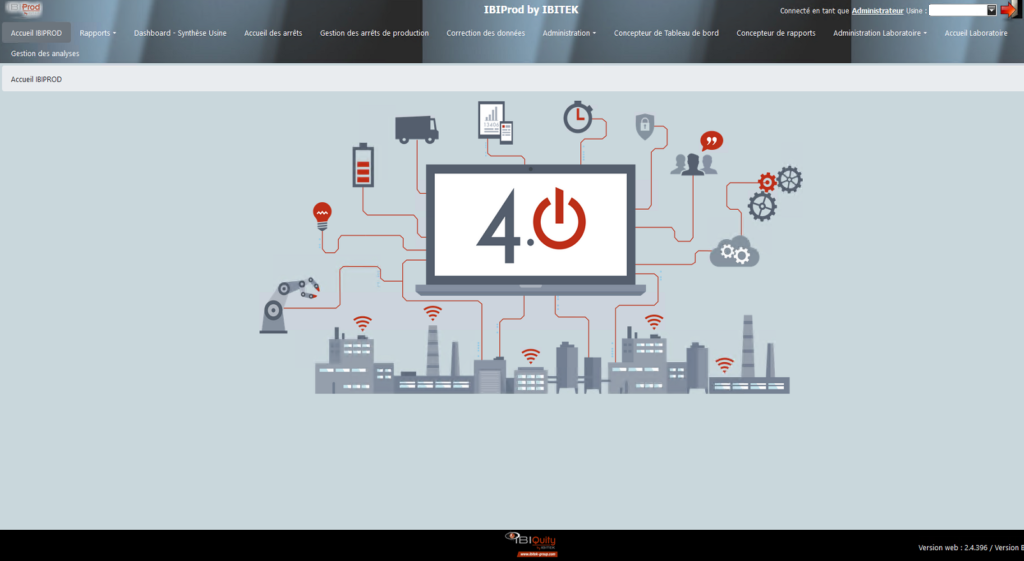 In addition to the management of the activity and the implementation of a continuous improvement method, IBIPROD also allows the automatic feeding of an ERP and the consolidation of Corporate reports with data from production.
The information is taken from the process data warehouse and from the various databases available (ERP, quality, third-party software) to be transformed and then restored in the form of dynamic dashboards.
Setting up industrial archiving is sometimes necessary to maximize data recovery and the full exploitation of a tool such as IBIPROD.
For this, you can count on IBITEK automation expertise to collect, archive and distribute raw production data. We have designed a scalable Historian solution that can be adapted to your industry and your data volume.
A solution designed and developed under Ignition, which allows great flexibility offering an unlimited number of clients, tags and several functional modules (diagnostics, alarming, control system, supervision).
ETL (Extract-Transform-Load)

Web portal developed in DotNet 4.0

Centralization of information from heterogeneous sources.

Use of a common business repository.

Automation of the process of extracting and transforming raw data.

Facilitate and make the calculation, restitution and distribution of key indicators suitable for management easier and more reliable.