Your connected factory
The guarantee of a respected overall return (TRG)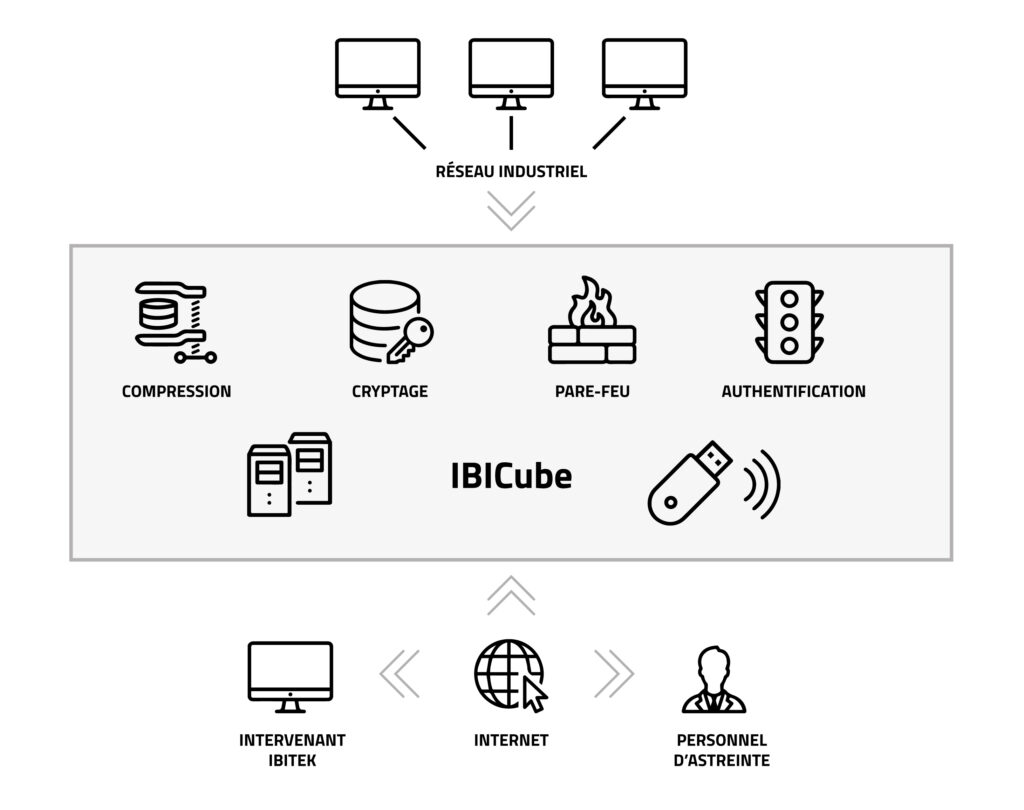 Access your process automation applications and your servers dedicated to production monitoring in complete safety.
REMOTE ACCESS TO THE SUPERVISION NETWORK
Connection on demand:
External access for on-call staff
Meeting room (read only)
Electrical rooms for easy troubleshooting
Control system time servers
New: IBICube rental with IBITEK expert assistance, at a preferential rate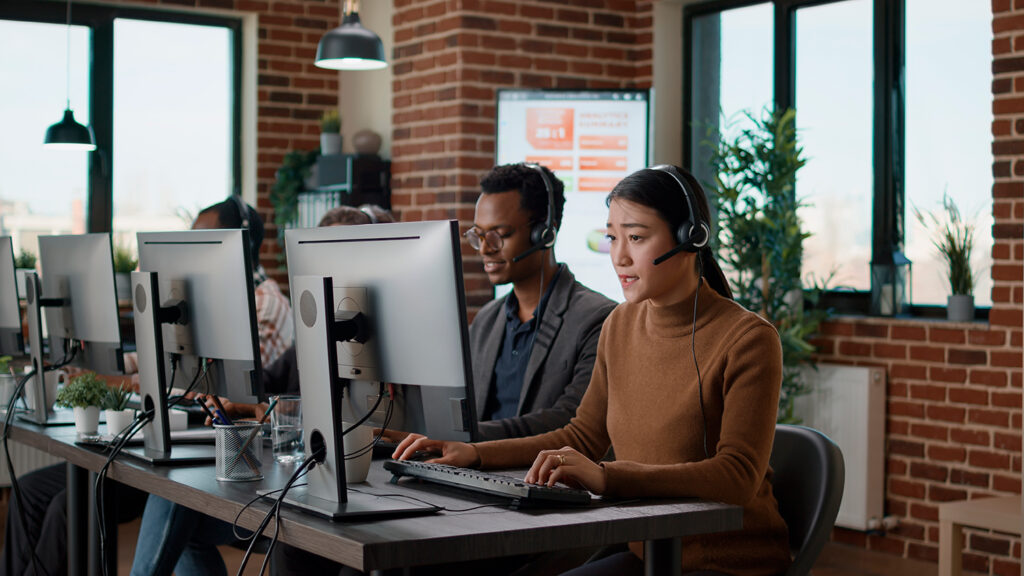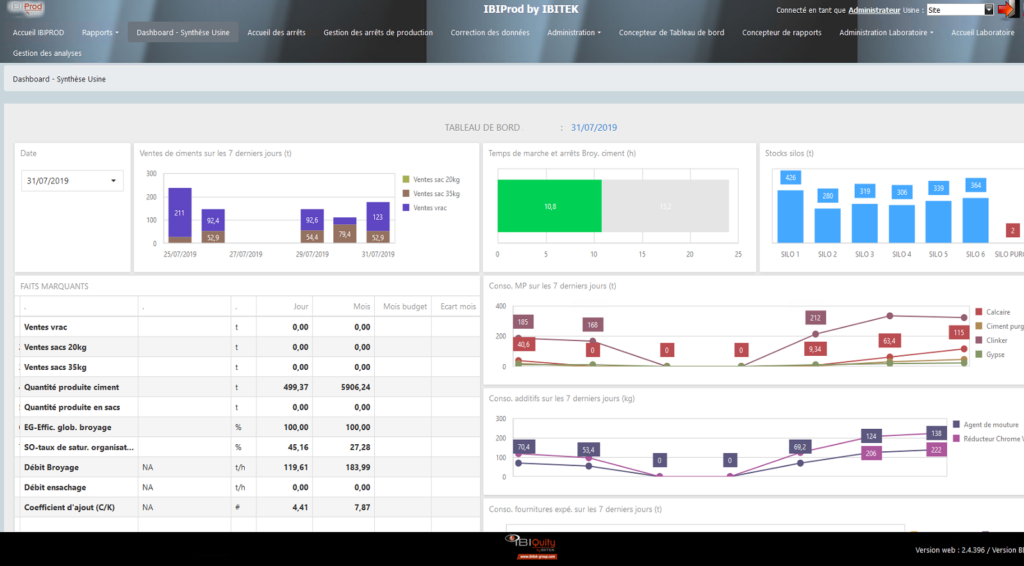 The IBICube is wired to the administrative network, giving you absolute access control. To disconnect the IBICube from the administrative network, simply unplug it.
No interconnection between networks with the IBICube. This has two separate network cards, for the administrative network and the control network.
Your control-command network is therefore well isolated from other networks.
The IBICube has an integrated firewall
guaranteeing the security of exchanges between the administrative network and the supervision network.

Wired connection to the administrative network
Separate network cards

Access by user authentication

Built-in firewall

Secure VPN connection
between on-call staff and the administrative network

Data encryption
exchanged between the administrative network and the control command network