IBITEK industrial IT solutions
Our IT engineers respond to your problems with recognised technological solutions.
Industrial computing is a major branch of the digital world, with a very broad scope: computer networks, computer-aided design (CAD), automation, etc.
This branch of computer science is concerned with the collection, processing and use of data in an industrial environment.
In particular, it allows for the control and optimization of industrial processes by implementing appropriate IT solutions. These solutions must be integrated into industrial systems in order to improve the performance and stability of manufacturing processes.
Why implement an Industrial IT solution?
Industrial computing is a very complex technological concept that has made remarkable progress in the industrial field and is now practically present in every industry in the world.
It is present in all sectors of our economy and makes possible very advanced methods of information processing, which have transformed the traditional techniques of information gathering and thus become a major force in modern industry.
Industrial computing allows the automation of certain tasks, notably thanks to artificial intelligence, which eliminates the risk of errors linked, for example, to manual data entry, which can represent a considerable saving of time, in real time!
It can also contribute to improving production, product quality, reducing costs or increasing safety on a production site.
Its good implementation in an industrial company is one of the most important factors to consider, in order to have a successful production line.
However, it is also one of the most complex areas of information technology that requires a great deal of expertise to be able to operate reliably under extreme conditions while ensuring the security of information systems.
Therefore, industrial IT must be flexible and adapt efficiently to changes in production processes or business models.
The impact of IT systems on the industrial sector
Industrial computing is essential because it improves the performance of your systems. It implies among others several software dedicated to the management, the maintenance of your infrastructure and the information system such as :
MES (Manufacturing Execution System)
CMMS (Computerized Maintenance Management System)
CIM (Computer Integrated Manufacturing)
Smart Industry: IOT, Big Data, Augmented Reality…
Industrial Computing with IBITEK
IBITEK offers a wide range of industrial IT systems, electrical and IT solutions for industrial organizations of all kinds.
IBITEK's industrial IT team is composed of project managers and hardware experts who develop solutions and deploy them to ensure their proper functioning.
Our experts are at your side to study your current equipment, estimate the possible returns on investment (financial or functional) and accompany you in the optimization process.
Contact us and benefit from our team's expertise in setting up your project. 
Our industrial IT services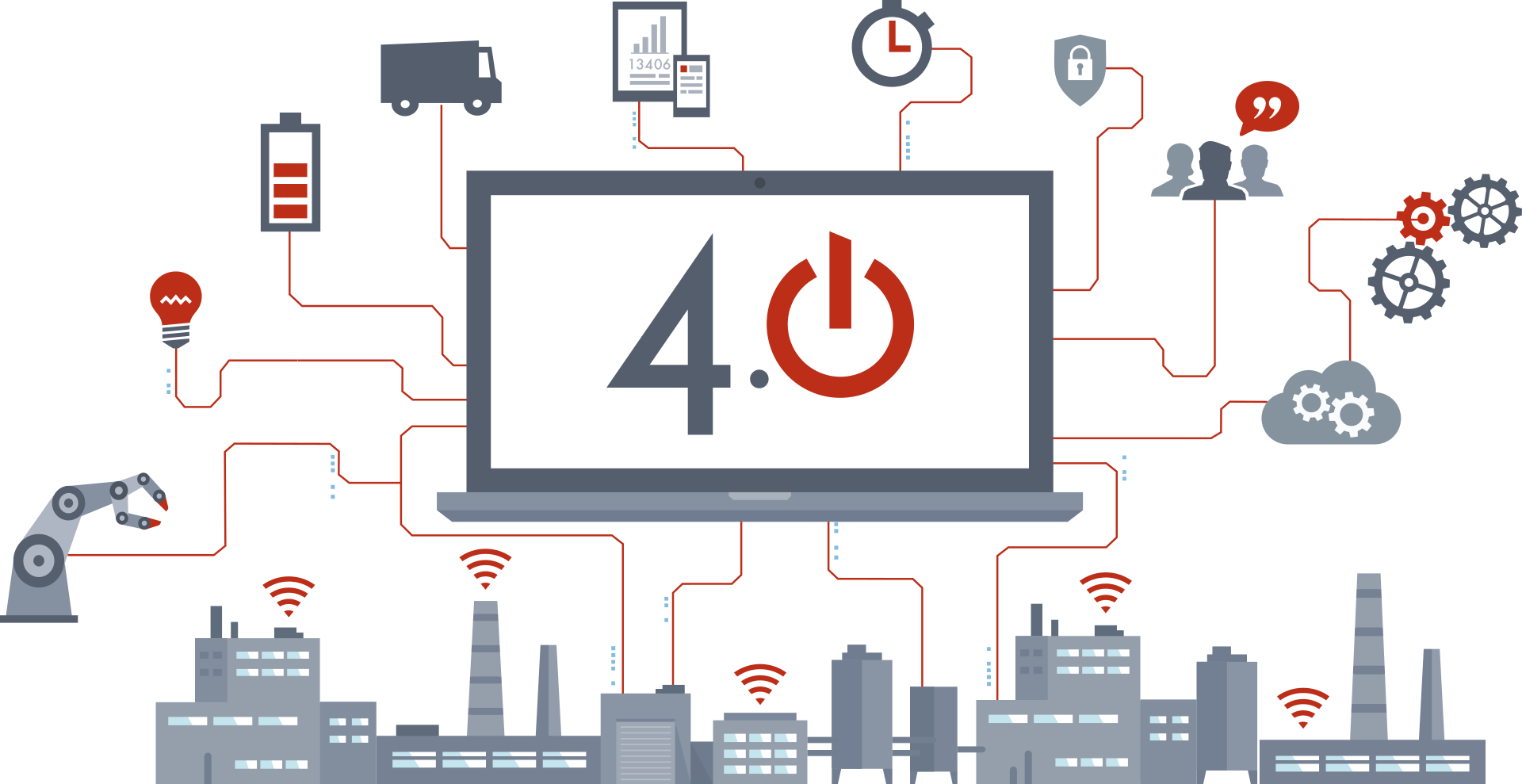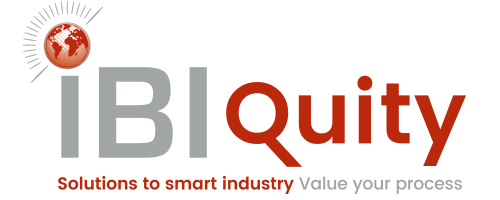 IBIQuity is the R&D department of IBITek, an industrial integrator of turnkey solutions in the field of electricity and automation. 30 years of experience that puts us closer to the concerns of our clients.
We identify a problem, detect a need, and respond to it by developing a suitable product, based on recognized technologies.
An exclusive and legitimate range of interconnected global solutions for industry.
Data monitoring
From data collection to equipment management, including monitoring and reporting, we are able to implement business software for your industry.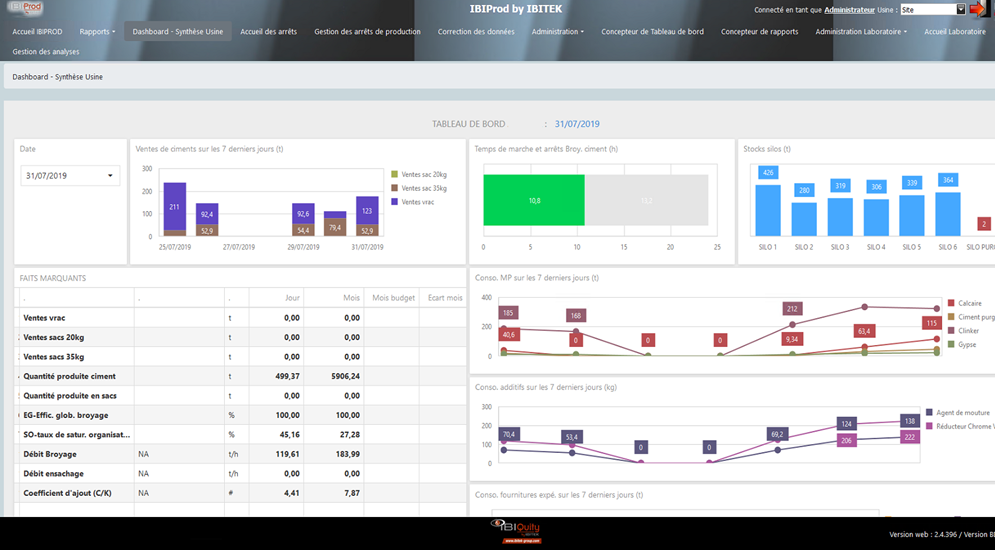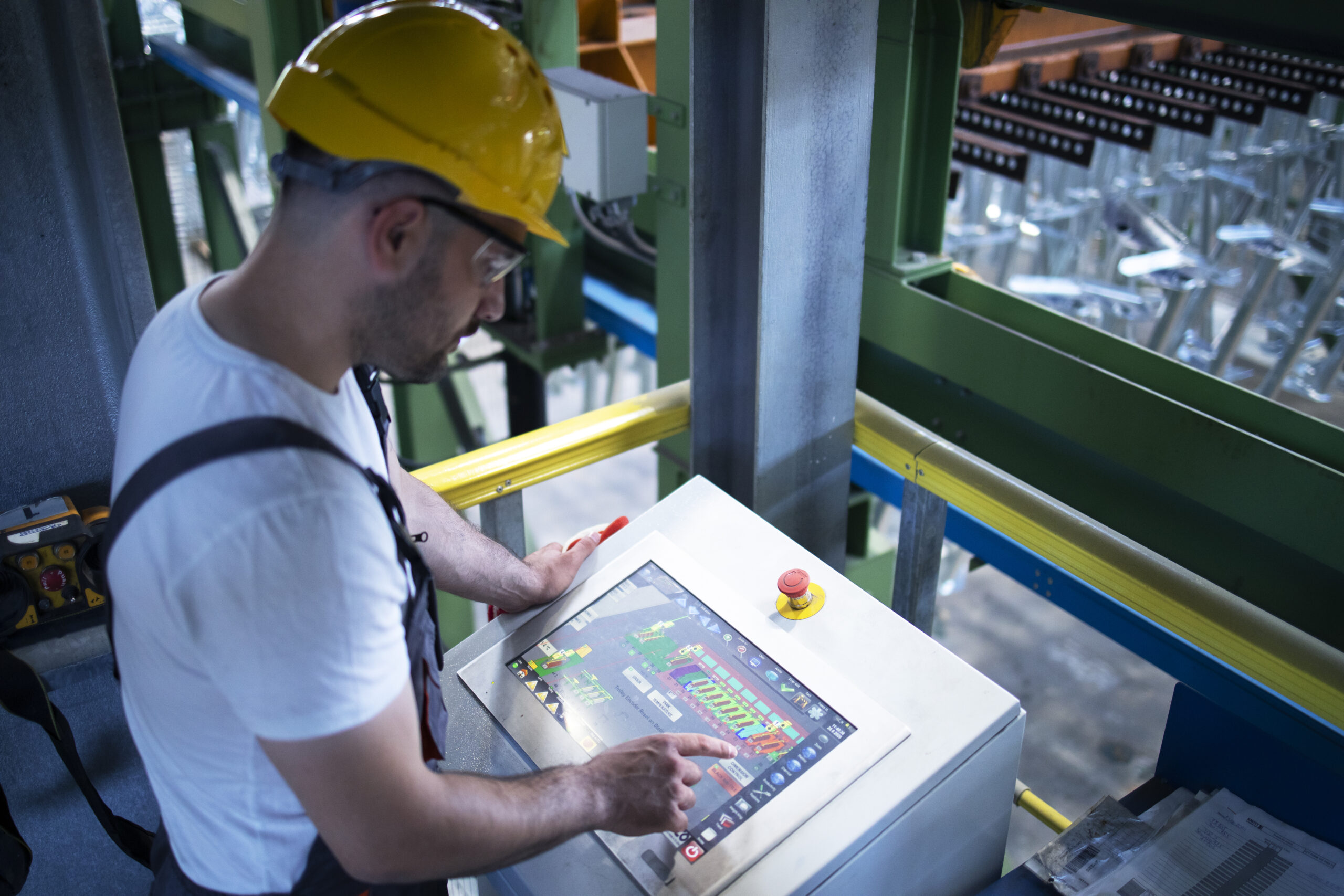 Audit & Service IT
Our network of partners and the network of IBITEK Group allow an intervention anywhere in the world.
For even more reactivation, the IBICUBE solution allows a reliable and secure remote connection to your installations.
Our industrial IT expertises

Data monitoring
Data historization,
OPC / ETL Data Collection,
KPI performance indicator calculation,

Data exploitation: Report, curves, dashboard
Aggregation, consolidation, decision support

Management of production recipes,
Management / qualification of shutdowns, alarms.

Audit & IT Service
Assistance in data collection
Drafting of technical specifications,
Configuration of Data Base / Data Lake,
Configuration of production reporting and optimization
Interface development (ETL) with third-party software,
System and network architecture design,
Computer room installation, rack, server,
Security of the PLC network (cybersecurity),
Training and technical assistance